About Bonnie Built Homes

Bonnie Van Gorder:
Owner and Operator

I have been active in the real estate market in El Paso County Colorado since the fall of 2003. I have bought, fully remodeled and sold well over 50 homes in that time. I would love to assist you in remodeling your home with my personal touch. Using a designer flair with the remodeling, I can make your home the place of your dreams. If you're on a budget, that's no problem, I can usually work with that. If you want everything and there is no limit to your remodel budget, I can do that too!

I'll work with ADA needs as well. Creating an environment that is not only accessible, but beautifully designed. Including "curb-less" showers, zero entryways, designer grab bars, etc. The developments to ADA compliance have come a long way and I can show you how to make your home truly beautiful. If you don't need ADA compliance, I'll transform your home into something you're truly proud of.

There is no cost or obligation to you for a FREE estimate. If you decide to work with me, I'll provide you with a written contract so there will be no surprises. I am licensed and insured. I can provide you with references as well. Give me a call, you won't be disappointed!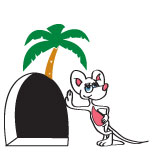 Let's Get Started
TODAY

719.200.7330
7495 McLaughlin Rd Ste 200B Falcon, CO 80831